Experience the world of handcrafted performance
We are one in a select group of AMG® Performance Centers around the world. All AMG® engines are hand built, using a "one man, one engine" philosophy at the current AMG® plant in Affalterbach, Germany. To signify this, each AMG® engine builder stamps the engines they produce with an engraved plaque depicting their signature. As part of the official Mercedes-Benz product line, the AMG® models are sold side-by-side with regular production models.
Speak to the AMG® specialists at our dealership in Oklahoma City, OK to discuss your AMG® dreams.
Autohaus on Edens can demonstrate the unique features and pleasures that one of our Mercedes-AMG® products can provide to you.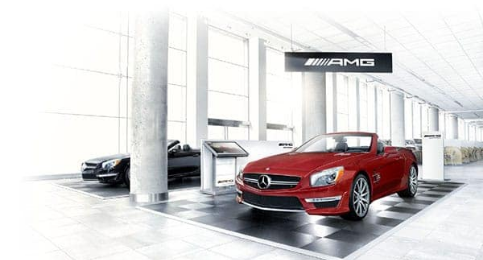 AMG® Driving Academy: It's "Go" Time!
At the AMG® Driving Academy, the renowned driver-training program from Mercedes-AMG®, the new season is here. And while many of our adrenaline- pumping sessions are already full, a few spots remain open on select dates meaning you still have a chance to take the ride of your life this year.
Remember, we've added Lime Rock Park and Circuit of the Americas to our other famous racetrack venues: Laguna Seca and Road Atlanta. So now we offer more ways than ever to accelerate your heartbeat. Visit the AMG® Academy Website Today.