Mercedes-AMG® extensively upgrades AMG® GT family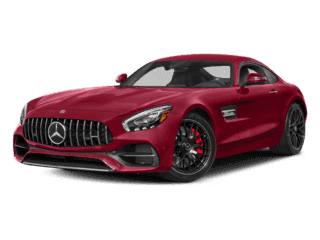 More sports cars from Mercedes-AMG® on 50th anniversary
Affalterbach. Mercedes-AMG® celebrates its 50th anniversary in 2017. To the theme of "50 Years of Driving Performance," the performance brand is marking the occasion by extending the AMG® GT family of sports cars with the new Mercedes-AMG® GT C Coupe, which will join the previously-announced AMG® GT C Roadster upon its reveal at the 2017 North American International Auto Show. Positioned between the AMG® GT S and AMG® GT R, the new vehicle will initially be available exclusively as a special Edition 50 model. At the same time, the Mercedes-AMG® GT and AMG® GT S are being visually and technically upgraded while receiving even more power.
"With the AMG® GT C Coupe, we are now expanding our portfolio of sports cars to six models plus the AMG® GT3 customer sport racing car. In fewer than three years, the second vehicle to be developed by us entirely in-house has grown into a family, offering a highly dynamic driving experience in a variety of forms. We are kicking off our anniversary year with the exclusive 'Edition 50' model of the new AMG® GT C Coupe. We are also taking this opportunity to refine the AMG® GT and AMG® GT S, both visually and technically," says Tobias Moers, Chairman of the Board of Management of Mercedes AMG® GmbH.
Shared distinguishing feature: the new front end
All new 2018 models in the AMG® GT family are now identifiable by the distinctive AMG® Panamericana grille. Underlining motor sport heritage, the grille features 15 chrome-plated vertical bars which echo the look of the latest Mercedes-AMG® GT3 customer sport racing car. The new front bumper emphasizes the car's width, making it visually sit lower to the road. The large outer air inlets guarantee the supply of cooling air to the engine.