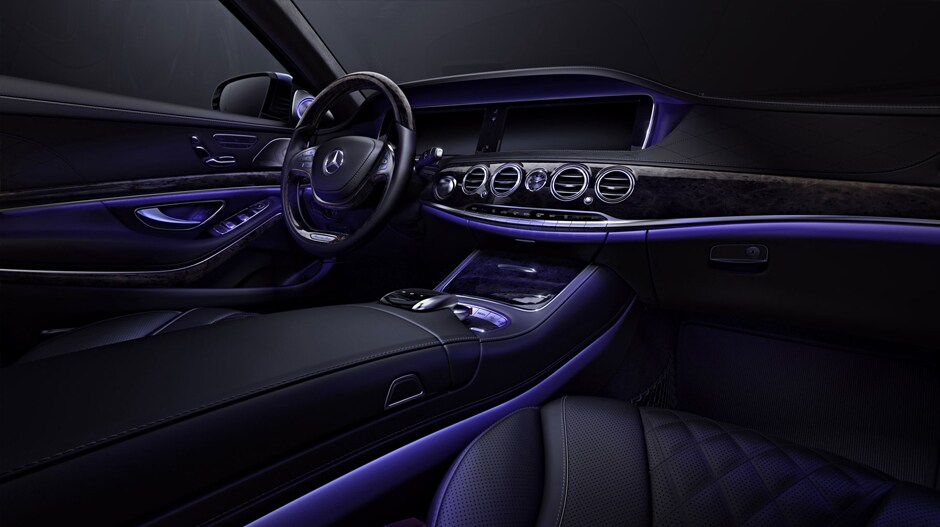 For generations, an S-Class Sedan has been instantly recognizable not just for its iconic design, but for predicting the future of the automobile. Strong, powerful and majestic, it's also sleek, lithe and decidely athletic. It slips through the wind with quiet ease, yet stands out in any crowd. In fact, it stands above. Test drive the 2017 S-Class Sedan in Oklahoma City today!
Two Direct Injection biturbo V8s. A plug-in hybrid teaming a biturbo V6 and torque-rich electric motor. A pair of superlative biturbo V12s. And a new 9-speed for many of them. From ultralow emissions to ultra-high power, the S-Class engines accelerate the pace of progress, they turn fuel and air into both motion and emotion.
For decades, the S-Class has predicted the safety standards of the future. Today's S-Class literally looks ahead, and 360 degrees around, to spot hazards in your path. A team of standard and optional systems can alert the driver, assist in braking, and even respond autonomously to help avoid collisions with other vehicles and pedestrians.
Dual 12.3-inch high-resolution screens combine the clarity of analog-style instruments with lifelike animated displays of driving systems, vehicle settings, entertainment and navigation. A console-mounted touchpad makes the advanced COMAND® system intuitive to use, so even the most innovative features quickly feel like like second nature.
Every element of S-Class comfort is designed to soothe and stimulate the senses. The cabin air can be double-filtered, ionized, and infused by an innovative aromatherapy system, all standard. The armrests can be heated. The seats can offer a "hot stone" massage. And with four available configurations, the rear cabin is even more inviting.