2016 Dealer Rater Consumer Satisfaction Award and Dealer of the Year Award winner.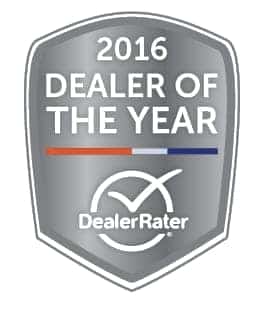 Dealer of the Year Awards
DealerRater's Dealer of the Year Award Program recognizes a select number of car dealerships throughout the United States and Canada for outstanding customer satisfaction as expressed through customers' online reviews posted on DealerRater.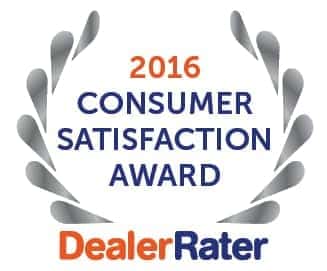 Consumer Satisfaction Awards
The Consumer Satisfaction Awards represent an expansion of our annual recognition program for top car dealerships in the U.S. and Canada. The program is intended to compliment our annual Dealer of the Year Award.